"One of the great things about working with a small, local charity like the Friends is knowing that your money goes exactly where it's most needed – supporting staff and improving patients' well-being in hospital."
Sir Anthony Seldon
"For over 70 years our NHS has cared for our mental and physical health, an absolute privilege we should be forever thankful for. The Friends has supported the NHS through these years:  Please help us continue to raise further vital funds."
Sally Gunnell
"We are delighted to be patrons of Friends of Brighton & Hove Hospitals, providing 'A helping hand for the NHS.' We are so impressed with all the charity's achievements, particularly the Small Acts of Friendship initiative. Small acts of friendship grow from small acts of kindness. According to Aesop, 'No act of kindness, no matter how small, is ever wasted'."
Michael & Maureen Chowen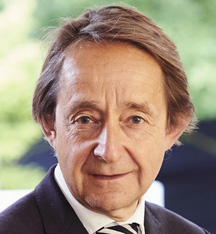 Sir Anthony Seldon
MA PhD FRSA MBA FRHisS
"One of the great things about working with a small, local charity like the Friends is knowing that your money goes exactly where it's most needed – supporting staff and improving patients' well-being in hospital."
Sir Anthony Seldon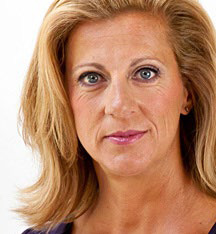 "For over 70 years our NHS has cared for our mental and physical health, an absolute privilege we should be forever thankful for. The Friends has supported the NHS through these years:  Please help us continue to raise further vital funds."
Sally Gunnell
Michael Chowen CBE DL
Maureen Chowen DL
"We are delighted to be patrons of Friends of Brighton & Hove Hospitals, providing 'A helping hand for the NHS.' We are so impressed with all the charity's achievements, particularly the Small Acts of Friendship initiative. Small acts of friendship grow from small acts of kindness. According to Aesop, 'No act of kindness, no matter how small, is ever wasted'."
Michael & Maureen Chowen
Our Trustees
Chair: Chris Rendel
Vice-Chair: Emma Church
Hon Treasurer: Howard Kidd
Trustees: Dr Muna Al-Jawad, John Austin, Robert Griffiths, Pam Hayward, Dr Katie Hurt, Rosie McColl, Debbie Reeder.
The Board of Trustees oversees all the activities of the Friends.
Friends of Brighton & Hove Hospitals are members of Attend, a national charity that supports and expands the roles volunteers play in creating healthy communities. For more information about Attend see their website.
If you are interested in applying to be a Friends Trustee or would like more information about the role please contact us to find our about how our recruitment of Trustees process works.
Friends Team
Office Manager: Suzy Horne
Fundraiser: Katy Wells
Small Acts of Friendship Co-Ordinator: Paola O'Sullivan