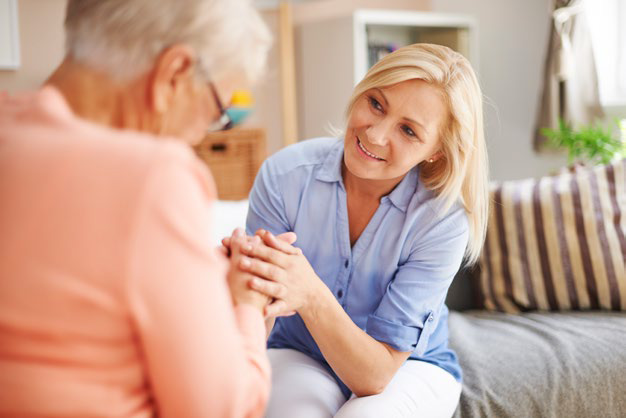 Small Acts of Friendship on the Respiratory Wards
The Acute Respiratory Unit (ARU) at Royal Sussex County Hospital cares for patients from 18 – 80 years.  Consultant Katy Hurt identified respiratory patients may benefit from the services Small Acts of Friendship (SAF) offer and we now provide Indian Head Massage and Reflexology in the ARU wards.
Patients report feeling calmer, more relaxed and enjoyed the human interaction with these therapeutic treatments.  91% of respiratory patients strongly agreed that Indian Head Massage helped with their breathing.  Some also reported the Head Massage helped their pain and eased headaches.
'Enjoyed it thoroughly; 100% relaxed.  It took the stiffness out of my neck.  I feel so much better.'
'It's soothed me.  I feel a lot more relaxed and not as worried.'
'Today the pain in my head is gone, just fantastic, quite comfortably breathing.'
Reflexologist Gemma has worked with SAF for four years and is described by patients as 'warm and friendly.'  They say she is 'extremely good' and makes them feel comfortable.  Nonclinical therapeutic treatments are really appreciated by patients who report physical improvements alongside support for their mental wellbeing.
'I can feel my feet on the ground now.  It's really helped.' 
'Totally and utterly relaxing and beautiful.  Especially when you are blind it is extremely pleasant.'
'I can now wriggle my feet and you have loosened the legs and muscles.  I have hope now.'
'Calming warm feeling.  The therapist was extremely good and would recommend this service.'
SAF Co-Ordinator Paola O'Sullivan, is appreciative of the patient response to the therapeutic treatments. Feedback shows 100% of patients would recommend the SAF service, felt it made a positive difference to their hospital stay and would have further treatments should they be readmitted.
To make a donation to directly support Small Acts of Friendship visit Small Acts of Friendship. – JustGiving