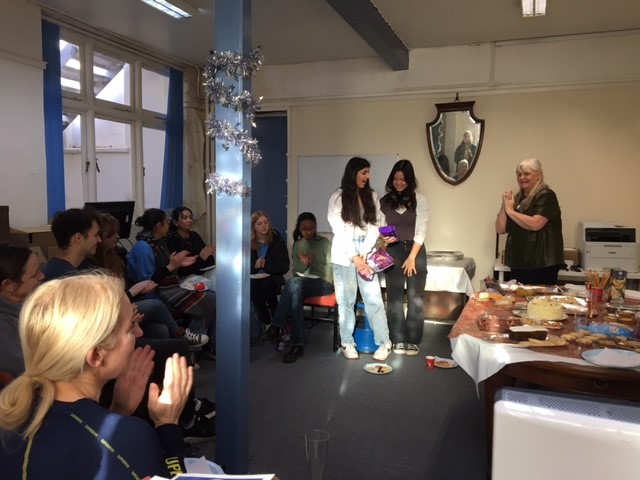 Small Acts of Friendship celebrates 5 years
Volunteers and Therapists met to celebrate SAF's fifth birthday on December 20th at a festive lunch organised by project co-ordinator Paola O'Sullivan.
Volunteers who have been with SAF since the start had an opportunity to meet newer recruits alongside our wonderful therapists including Hairdresser Suzanne, Vocal Psychotherapist Tina and Reflexologist Jackie.
Currently active on eight wards in the Barry Building at Royal Sussex County Hospital, Paola explained future plans to extend Small Acts to more patients across University Hospitals Sussex sites.