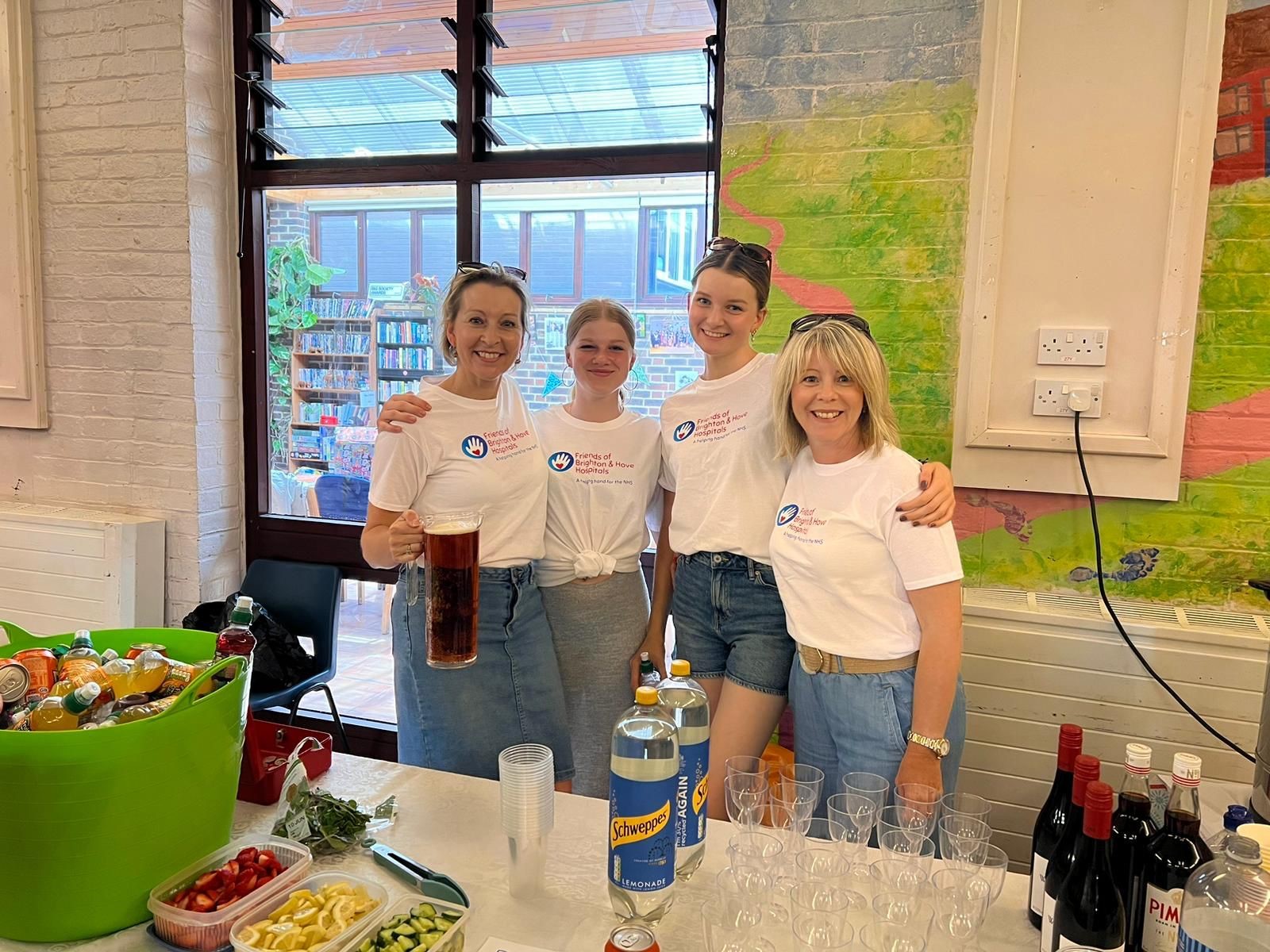 Play Guitar Brighton children's concert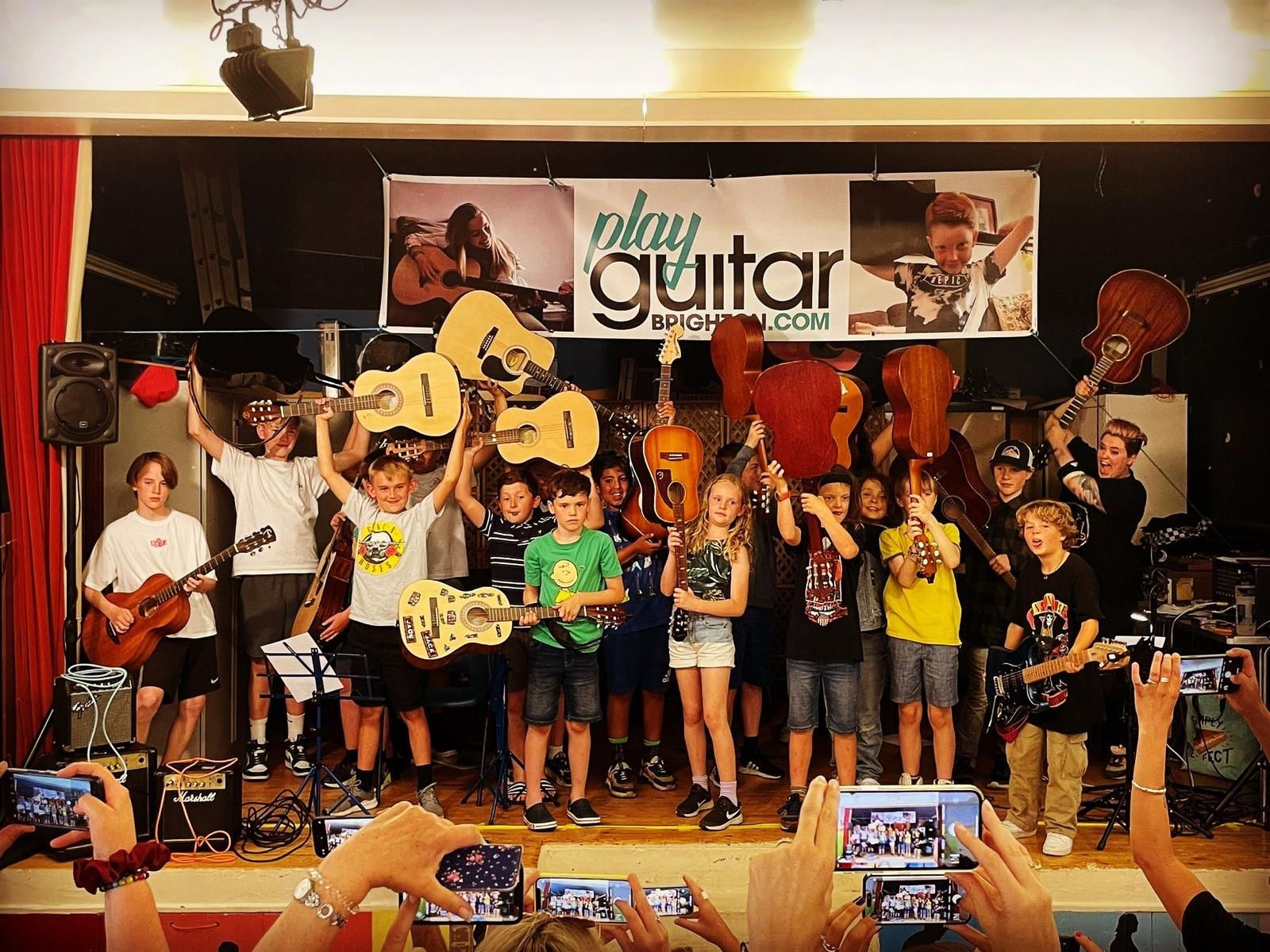 On Saturday 10th June the Friends were lucky to be the beneficiaries of the annual Play Guitar Brighton children's concert. There were around 19 young performers aged  6-13  who took to the stage and performed a variety of Rock music in front of delighted friends and family.
Founder of Play Guitar Brighton, Harriet Travis said:
"Firstly I just want to say how proud I am of each and every child that got up on stage and performed in front of so many people. It takes a lot of courage and confidence to do this and they absolutely smashed it. I'm also excited about the fact we could raise some money for such a wonderful charity that does so many lovely things for those people in hospital who are the most in need."
Through a raffle of a signed Van Gogh style print, donated by local artist Pauly the painter, the original of which is on display at the Dome as part of the Van Gogh Alive exhibition, a home-made cake stand, drinks and a tombola, Play Guitar Brighton raised £443.50 for the Friends. A huge thank you to Harriet and all the children involved for supporting us!